Here we go! New Show hanging NOW!
May 16, 2022
Oh yes..... over 40 paintings inspired by ROOTS. Memories ROOTED in trees, flowers, grasses, plants.... I basically have 2 little shows in 1.
"Grandma's Garden" - series of framed flower and plant studies that remind me of Grandma Freeman & Great Grandma Tumulty's flower garden. Watercolor, Mixed Media, Oil Pastel - lots of bright, vivid colors! These are smaller pieces ranging from $35 - $75 each.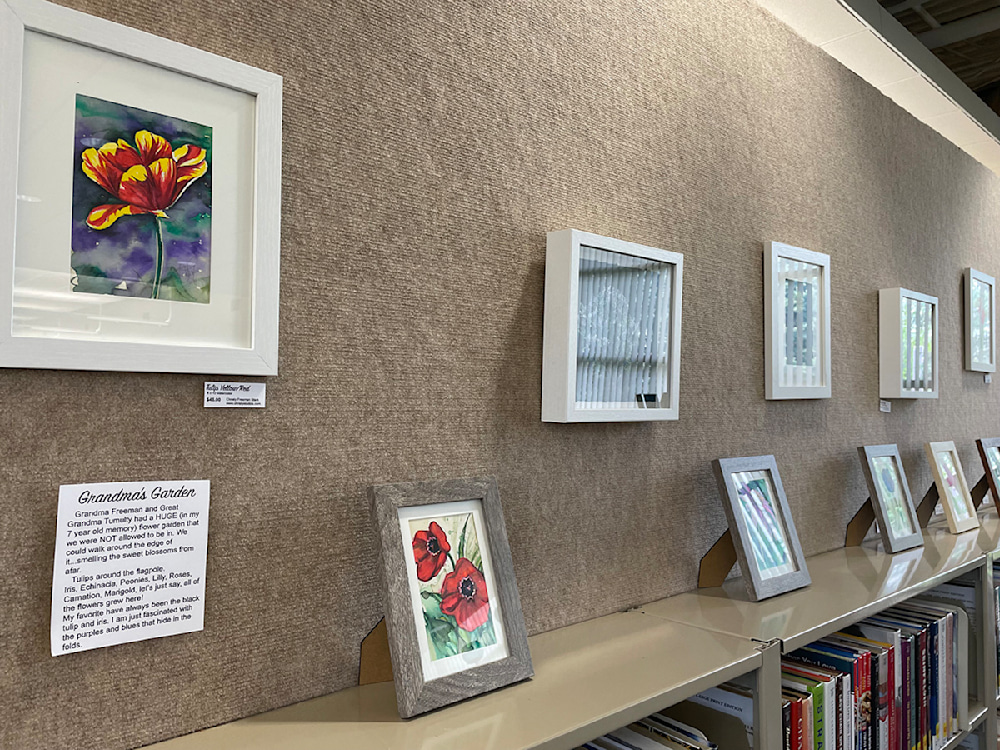 "ROOTED" - series of larger works on canvas (well, there are a few smaller ones) - Got deep into painting grasses and countryside and trees. Lots of texture - lots of color! Some you just have to see in person!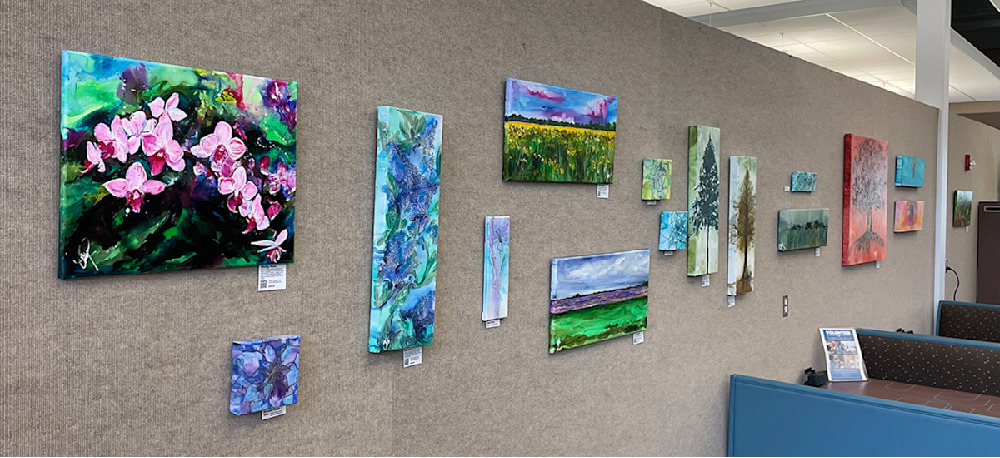 The show is up and open to the public during library hours now. You can buy directly from me...I just ask the piece hangs until after my opening which is Friday June 3rd. I can ship to you as well!
Please contact me if you are interested in any pieces! We can Venmo / PP / Applepay / Cash / Check.... lol
NEXT UP! - Q-FEST in Quincy Illinois = NEW BODY OF WORK! Focus on Water. Water animals. Water Plants. Ocean. Blue.